A 14-year-old boy in the US discovered the largest brown diamond registered in nearly 40 years – a rare 7.44-carat stone that has been named 'Superman's Diamond'.
Kalel Langford was visiting the Arkansas's Crater of Diamonds State Park when he spotted the shiny, dark brown gem.
"It was just a few inches from a stream of water, with a bunch of other rocks that were about the same size," Mr Langford said.
The diamond is the 7th-largest diamond found at the Arkansas State Park in the US.
 "We had only been at the park for about 30 minutes when he found it. Its colour was so dark that we weren't sure if it was a diamond, but we knew we needed to have it looked at," said Craig Langford, Kalel's father.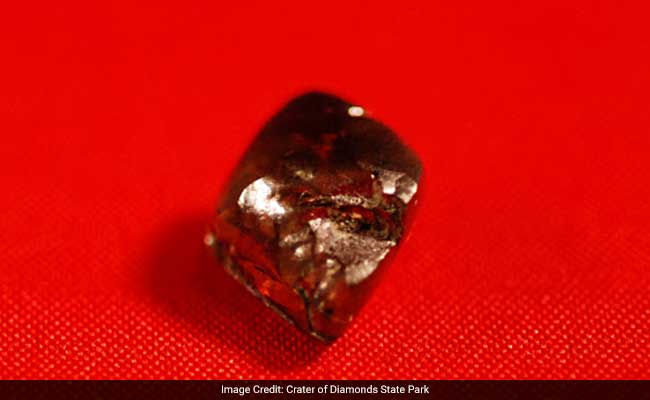 Mr Kalel named his gem Superman's Diamond. "Conditions were ideal for Kalel to find his diamond. About an inch of rain fell on the plowed search area during the week," said Waymon Cox, Park Interpreter.
"A heavy rain can uncover larger diamonds near the surface. Diamonds have a metallic-looking shine and are often easier to spot on top of the ground," said Cox.
The diamond is the largest registered at the Arkansas State Park since June 24, 2015, when Colorado resident Bobbie Oskarson found an 8.52-carat white diamond that she named it
Esperanza.
It is the largest brown diamond registered in nearly 40 years, topped in weight only by an 8.61-carat brown diamond found by Betty Lamle, of Hitchcock, officials of the park
said
Comments
comments