As Picasso famously said, "The world today doesn't make sense, so why should I paint pictures that do?" Indeed, art is not always meant to depict the sensible and plausible realities of the world, but rather the inexplicable feelings and perceptions that we experience all the time. Here are some sculptures from across the world that seem to echo Picasso's words!
The Bull Fart Sculpture, Beijing
Chen Wenling's famous sculpture depicts the Wall Street as a bull in this sculpture. The man being attacked is Bernard Madoff, famous conman who is said to have conducted the biggest financial fraud in the U.S.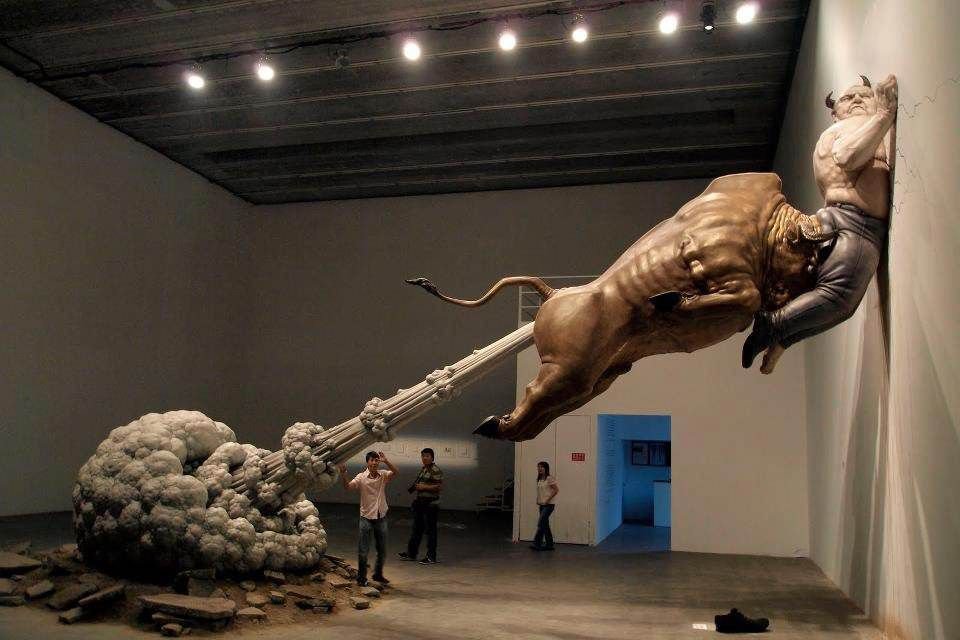 Land Swimmer, London
Located on South Bank of River Thames in London, this 46-foot long and 10-foot tall sculpture was built courtesy the reality show "London Ink".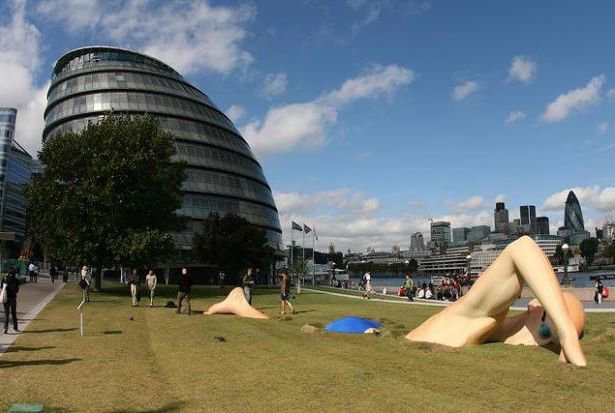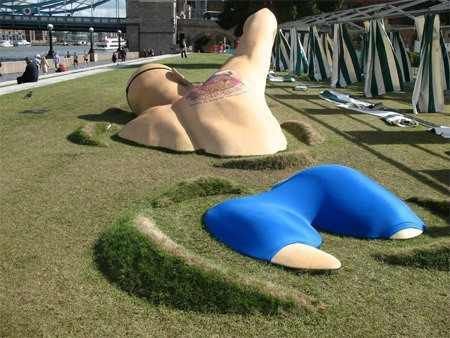 The Silent Evolution, Mexico
This Jason de Caires Taylor piece resembles a lost city. It is part of the world's largest underwater museum, situated in Cancun, Mexico. No doubt Forbes Corporation voted it as one of the most unique places in the world!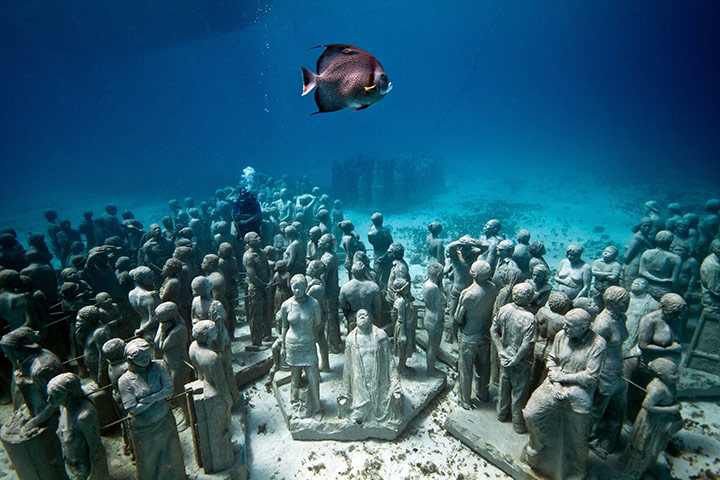 Giant naked Buddhas scaling a building, China
These statues were put up by an eatery in China. While they were taken down fairly soon due to protests over hurt religious sentiments, they continue to live in public memory as one of the strangest installations ever seen!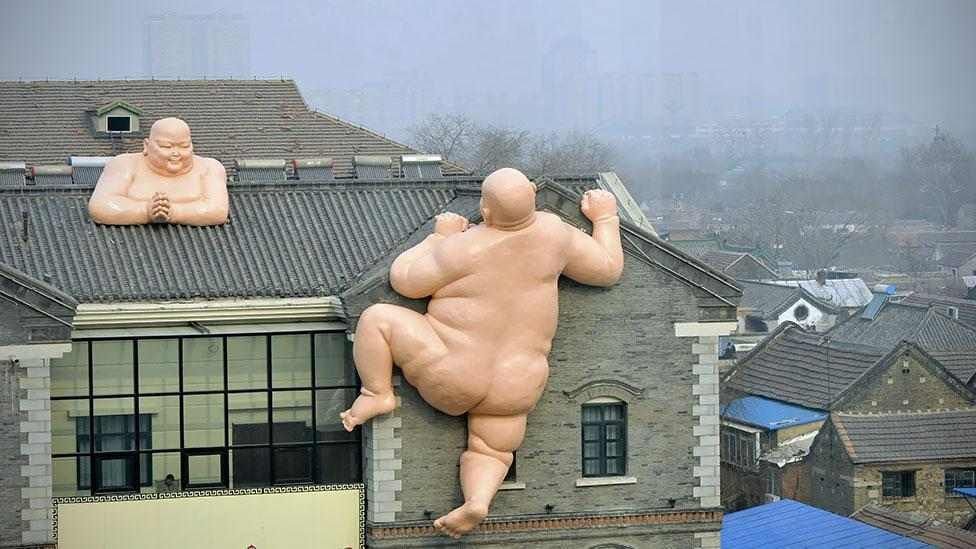 Les Voyageurs, France
Bruno Catalano's eery pieces put a whole different perspective on office goers. Perhaps this will inspire all of us to put our bags down and claim our bodies?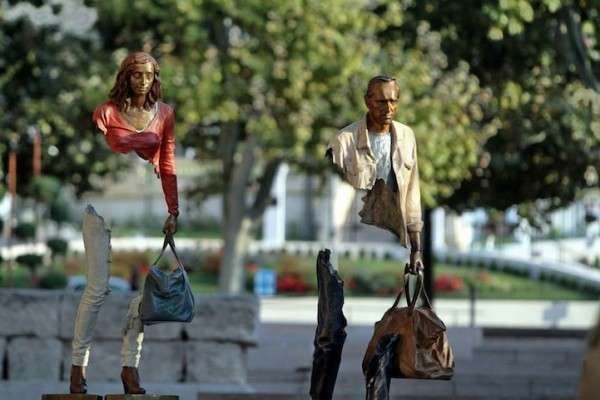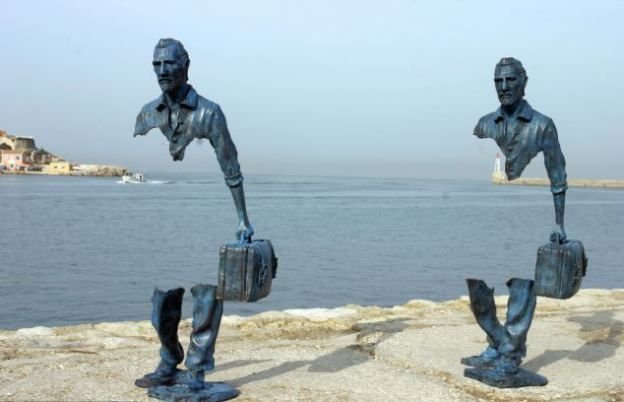 Walking to the Sky, Texas
While we're still talking about office goers, take a look at this sculture depicting the professional ladder we all aspire to climb. Jonathan Borofsky's original piece can be seen at Nasher Sculpture Center, Dallas, Texas; but copies have since been installed in Pennsylvania and Seul.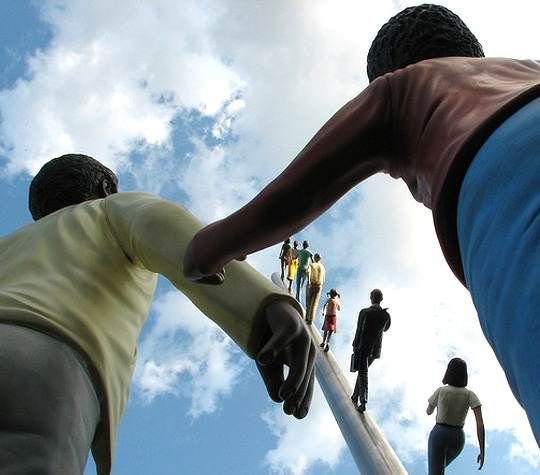 Die Badende (The Bather), Hamburg
This 67ft installation was actually an advertisement for UK based cosmetics company, Soap and Glory.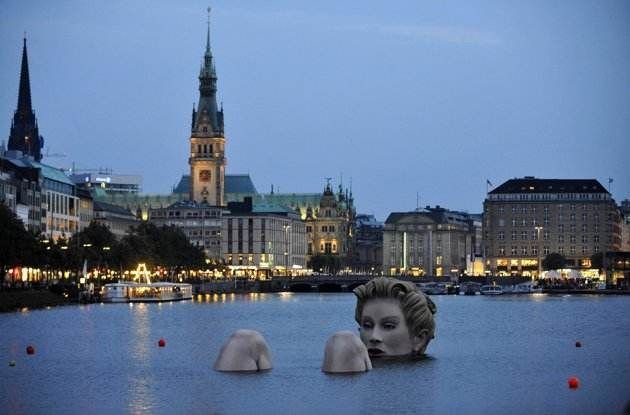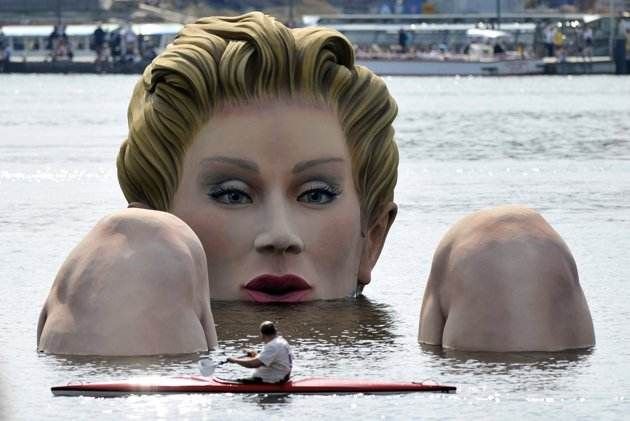 The Big Giving, London
This sculpture by Klaus Weber is based around a Native North American ceremony of competitive giving, where the more the host gives; the more his status increases. Admittedly we're not very big on what's being given here.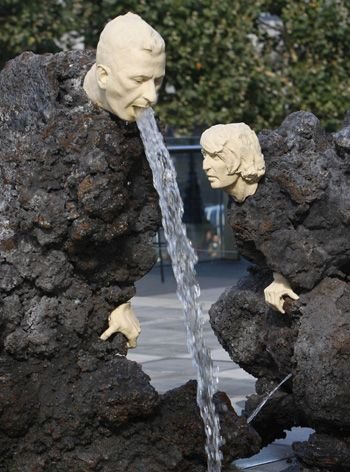 Traffic Light Tree, London
Apparently, this sculpture replaced a tree that died due to exposure to pollution. We must say, Pierre Vivant's sculpture serves as a great reminder.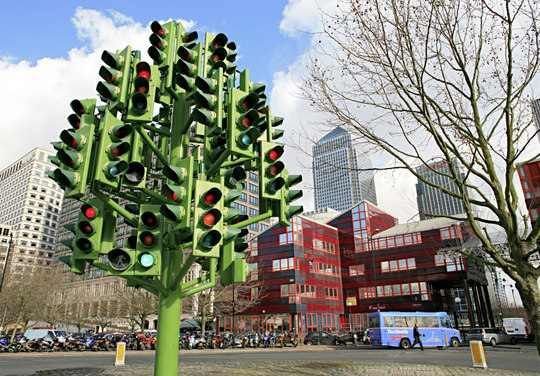 Comments
comments